Kirk Nurock orchestrated for Dizzy Gillespie and Leonard Bernstein,
composed a work for 20 voices and 3 canines which he conducted at Carnegie Hall,
and won a scholarship at age 16 awarded by Duke Ellington.  
The New York Times summed it up, "Mr. Nurock has unique credentials."
  "A composer-pianist who has always defied categorization" 

- Village Voice  
Visit BRAVO Network's portrait of Nurock:      
"Several of Nurock's works are specifically scored for untrained, improvisatory participants. Interestingly enough, many newspaper reviews of his presentations seem to revive the alarmed outcries of shocked innocence that greeted first performances of the now-recognized works of Prokofiev, Stravinsky, Schoenberg and Varese."      
  - Nicolas Slonimsky   (Baker's Biogr. Dictionary of Musicians)  

[Play track(s) on slider, lower L corner:]
 "STILL AT SEA"  composed/arranged by  K. Nurock   
Theo Bleckmann,  Miles Griffith,  Judy Niemack,  Janis Siegel,  voices.   
Prod. by Don Sickler at Van Gelder Studios.
Don Sickler, flügel; Billy Hart, drums; Cameron Brown, bass; Nurock, pno
Solos: Miles Griffith, Judy Niemack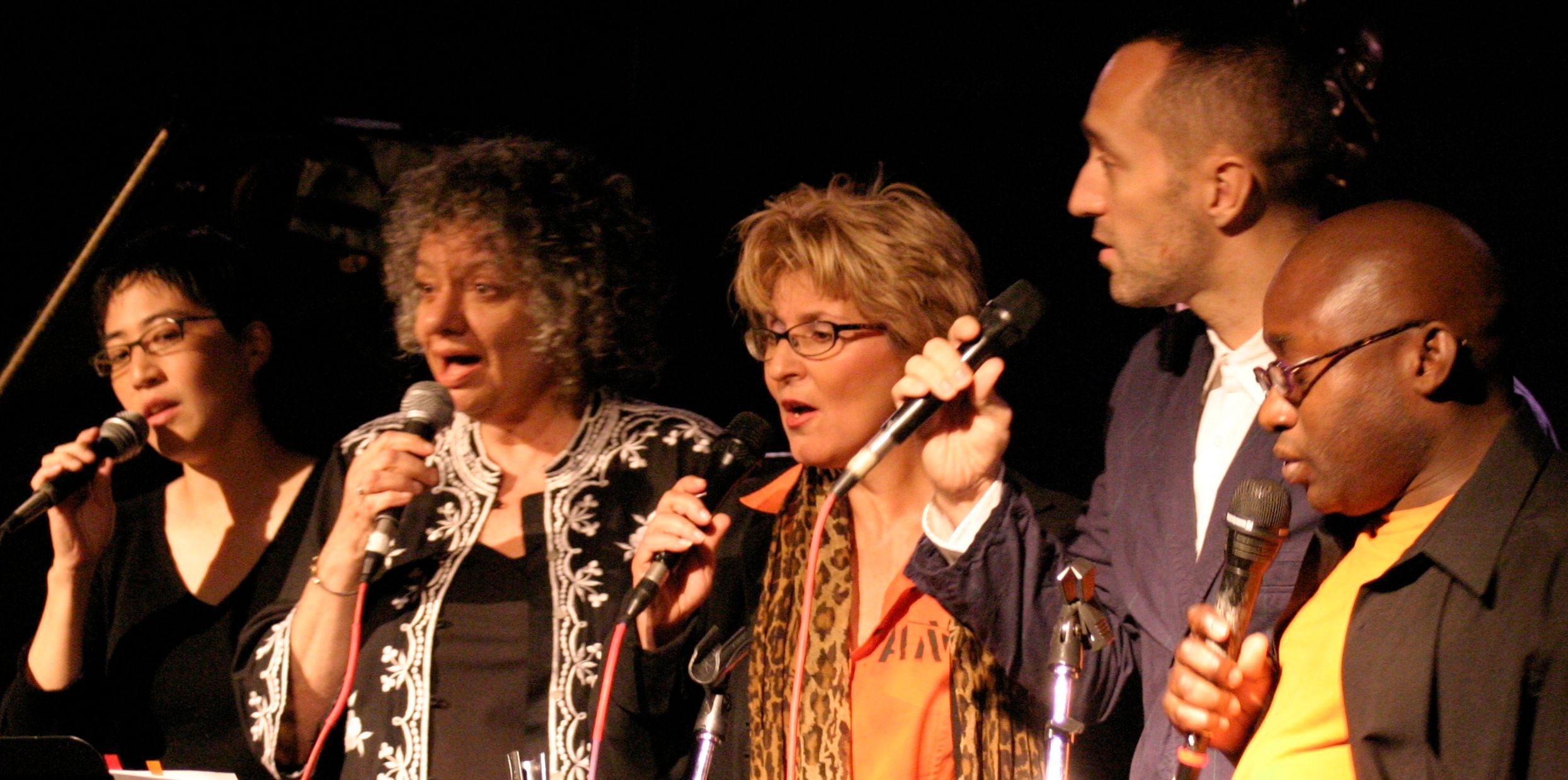 (above) In a concert of Kirk's works:
Kyoko Kitamura, Jay Clayton, Janis Siegel, Theo Bleckmann, Miles Griffith


          photo: Maureen Sickler